Professional Development and Community
The Center provides AMI Montessori training to students and communities seeking comprehensive and authentic Montessori pedagogy. We support our constituents in their work through consultation and by hosting professional development workshops.
Please check back soon for additional posted professional learning opportunities!
Supporting the Young Reader: Phonics to Fluency in the Montessori Environment
Presented by Laurie Campiformio

5 synchronous sessions (1.5 hours each) delivered online plus asynchronous engagement
This mini-course will cover how to teach literacy using Montessori materials and techniques. Discussions will include scope and sequence, intervention strategies, and supporting the emergent reader from Primary to Elementary. Please join our discussions. Share your knowledge and experience. Bring your questions, and learn from colleagues.
Session Topics:
Overview of the Montessori Language Area.
How to support literacy development for the young child
Aligning Science of Reading with Montessori
Interventions for the elementary child
Individual student planning, intervention and progress monitoring
When: Tuesdays – 4/4, 4/18, 4/25, 5/2, 5/9
6:00PM-7:30 PM  ET
Where: Online
Cost: $285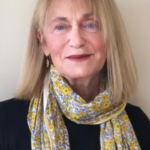 Transposition and Composition with the Montessori Tone Bars
Presented by Gerard Leonard

Maria Montessori called the tone bars, The Transposer.  We will practice how to transpose from one key to another, and work on composition in different keys and using some different scales, from both Western and Non-Western traditions.
When: Saturday, April 22, 2023, 9 AM to 12 PM
Where: MTCNE @ The Atrium
Cost: $75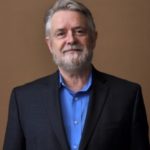 Topics of interest for professional learning at the Center include:
Culturally Sustaining/Responsive Practice(s)
Observation Practices
The Self-Managed Classroom
Learning Differences (Neurodiversity), Inclusion and Special Education
Trauma Informed Teaching
Second Language Learners & Multi-Language Learners
Bridging the Gap: Primary to Elementary (Literacy)
Bridging the Gap: Primary to Elementary (Mathematics)
Practical Life – A Path to Developing Concentration for All
The Power of Imagination
Building Positive Relations with Caregivers
The Montessori Way at Home: Parent Education
Practitioner Research and Teacher Inquiry
If you are interested in any of the topic areas listed above or if you have other specific interests/needs not addressed on this list, let us know. Please provide your input here.