Adolescent (12-18)
AMI Diploma Course Information
Established as an Association Montessori Internationale (AMI) Training Center since 2003, the Montessori Training Center Northeast currently offers 0-3, 3-6 and 6-12 AMI Diploma Courses in Hartford, Boston and Internationally.  The first AMI Adolescent Diploma Course in Hartford, CT is proposed to begin in June 2022*  and will run through August 1, 2023.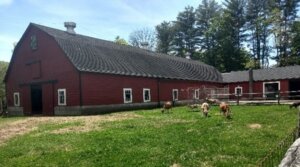 The program will be a Two Summer Adolescent (12-18) Diploma Course consisting of in-person coursework during the summer sessions with an online component during the academic year.
The required field work and summer experience will occur locally at both a proposed Montessori Farm School (Erdkinder) and an Urban Montessori Adolescent Program.