Montessori Orientation Courses
AMI Montessori Orientation Information
The Montessori Training Center Northeast (MTCNE) is pleased to offer the Association Montessori Internationale (AMI) Montessori Orientation Courses.  The AMI offerings formerly known as "Assistant Courses" have been relabeled to more accurately reflect the course content.   The Orientations provide a great overview of the developmental age group from a Montessori perspective.  This introductory training is ideal for those that work in Montessori schools as Assistant Teachers and Paraprofessionals, parents of children involved in Montessori education, Montessori school administrators or educators who want to learn more about Montessori education for a particular age group.  Theory, practical applications, readings and discussion are a part of each age group offering.  The successful completion provides the AMI Certificate.
The Montessori Orientation will:
Give you an introduction to Montessori education
Give you a basic understanding of children and how they learn
Introduce you to the Montessori classroom environment
Help you understand how adults support learning in the Montessori classroom
Introduce you to the role of the Adult in an Infant/Toddler, Primary or Elementary Montessori classroom
Give you practical guidelines on how to interact with children
Give you practical guidelines on how to support the Guide in the Primary or Elementary Montessori classroom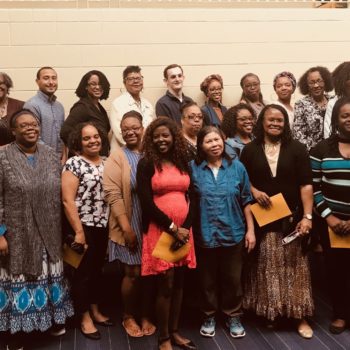 MTCNE offers AMI Montessori Orientation Certificate Courses in the following delivery formats: In-Person, Online, and Hybrid (combines in-person and online).  Each delivery method combines synchronous and asynchronous activities.
The Montessori Orientation consists of 60 hours of class lectures, discussions and activities. Participants must also log 9 additional hours of observation in a Montessori environment to receive their certificate. Readings and written papers will be assigned throughout the training. Participants successfully completing the course will be awarded the AMI Montessori Orientation Certificate.
The current Montessori Orientation course offerings are listed below.  Enrollment is open to all!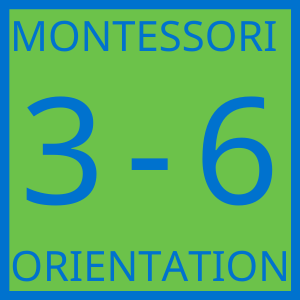 Trainer: Diwo Lhamo Pemba
Delivery Method: Online
Dates: October 18 – December 13, 2021
Time: Mondays and Thursdays, 6:00 PM – 7:30 PM ET
Cost: $900.00 US 
The ONLINE Orientation Course will include synchronistic meetings and at-your-own-pace learning, including: theory, practical applications, readings, and discussions. This course combines both online learning using synchronous and asynchronous activities plus in-person observations.  Total course content hours consist of 60 hours of classroom activities and 9 hours of observation in a Montessori environment.  The 60 hours is split as follows: 40 hours of synchronous lecture/discussions with 20 hours of asynchronous time for material making and reading/writing assignments. Students who successfully complete this course are awarded an AMI Montessori Orientation 3-6 Certificate.
MTCNE can provide a Montessori Orientation designed to meet the scheduling needs of your community with our online Montessori Orientation offerings.  The certificate courses are available at the 0-3, 3-6, and 6-12 levels.  These courses can also be translated.  For more information or to set up a free consultation, please reach out to Courtney Reim at creim@crec.org.