Hello everyone! My name is Ngozi Ebele Amanfo. I am an Elementary 6-12 graduate, and I was a part of the 2019-2021 cohort at MTCNE, Hartford, Connecticut. A new country, new experiences, and new challenges. A person experiences all these when moving to a new location, whether temporarily or permanently. In 2019, I had two admissions: one in Hartford and the other in Ireland. These were locations entirely new to me, with no friends or family. It came time to choose, and I blindly decided on the MTNCE in Hartford. Safe to say, I have no regrets! I am married to a hard-working chemical engineer based in Nigeria. We are blessed with three children – 24, 21, and 19. My family means so much to me, and they have been a vital support system throughout my journey.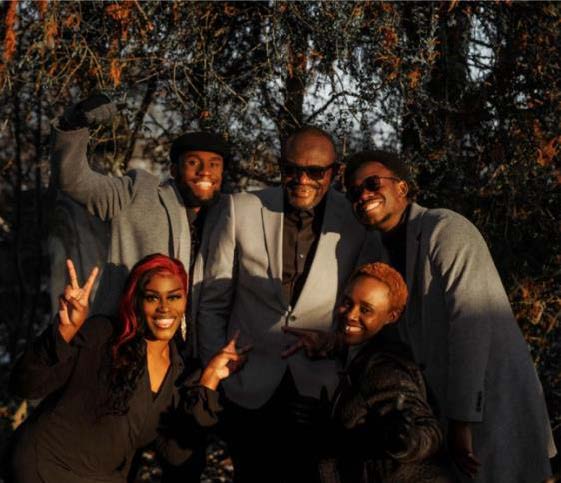 My journey as a Montessorian began in 2010. Before this, I had been nursing a burning thought. One that involved changing the narrative regarding education for young children in my country and Africa at large. Like many in my country, I felt my young children were not getting a holistic and foundational education. I believed a different approach could support children to be more thought-driven rather than taking them through rote learning. I began searching the internet. I read about other education methods, but the Montessori method resonated more with me. I started the Montessori journey by taking an online course for ages 0-3. After one year, I enrolled at the Maria Montessori Training Institute, London, in 2011.
After my graduation in 2012, I settled in with the 3-6 age group. While working with these children, I thought of their transition to the second plane development. A new journey began for me. I opted for MTCNE, but little did I know it was like a 'jackpot' in disguise. The content is rich and beyond what may be obtainable in different centers. The trainers' originality and approach to instruction brought me a new perspective and desire.
The first summer course opened my eyes to the vast difference between the two planes. With the knowledge I received, I began teaching my lower elementary students at Oaks and Acorns Montessori School, Abuja. The AMI training is international, and the contents have a standard. However, coming to Hartford, I count myself blessed to have been tutored by Carla Foster and Gerry Leonard. These individuals are endowed with a unique application and delivery of the Montessori method and concepts. In addition, MTCNE is so organized, with people like Tim Nee, other trainers, and all their support staff. They are committed to putting the extra effort into getting students successfully across the finish line. Their commitment was even more evident through the pandemic, with the staff ensuring the flourishing of students during the second summer online. Again, the content is unimaginable. We had videos prepared for us by the trainers, which were very helpful. I can't imagine, but I am appreciative of the work put in to get those prepared.
All the effort accompanied by the toll and hard work the training leaves on you is the beauty of MTCNE. The course is no joke! My children often joked about the intensity of the course being like that of a doctorate degree. One project described as "many in one" would require many drawings and illustrations. OMG! At some point, I began to feel the strain of the training, especially the assignments. I knew I had to meet the demands of the course and still run our young school while teaching in the classroom. However, as always, the light at the end of the tunnel is evident to the one who is patient. Today, it is a different story for me. I sing a song of joy and pride to be an alumnus of MTCNE. Thanks to Tim Nee for his leadership role, my trainers, and their support team: Carla Foster, Gerry Leonard, Tricia Miller, Eileen Spalla, Courtney Reim, and our fantastic primary trainer Gretchen Hall who gives her support always to the elementary students. I count myself blessed to be a part of the Elementary cohort of the 2021 class.
These courses have helped me move my school to a whole new level, and the growth is happening exponentially. I have gradually continued to make connections with other Montessorians around the globe. I am grateful for the platform this has given me, and I am excited for more to come. Finally, I will soon be rounding off my Master of Education in Elementary Education with a Montessori Concentration this year 2022. Woohoo! I continue to be a life-long student because the learning never ends!