Hello everyone, my name is Kevin Hogan. I am a graduate of MTCNE's 2018-2020 Summer Cohort.
I'm currently a lead guide at Harold Holliday Montessori in Kansas City, Missouri. Holliday is an AMI-recognized Montessori School for its Primary and Elementary programs. Our campus is one of nine schools recognized by the Kansas City Public School District as a Signature School. These programs are tuition-free and offer unique academic themes and extracurricular opportunities for students from Pre-kindergarten to 12th grade.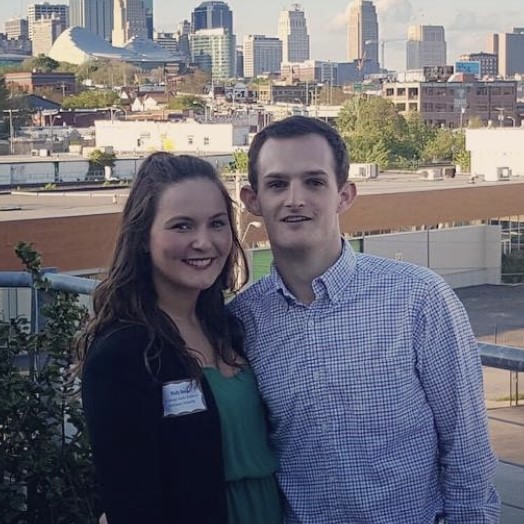 While working at Holliday as a Paraprofessional, I was offered an amazing opportunity to attend MTCNE's three-year summer program. During my time in the Montessori program, I completed courses at the University of Hartford to receive my bachelor's degree in Montessori Education.
I miss the entire 2018-2020 summer cohort dearly, I hope everyone is doing well! I will never forget my time at the training center. Butterworth Hall was a beautiful place to be every day, learning the curriculum. I will always cherish those summers, traveling to Connecticut, and seeing everyone.
To Gretchen, Laurie and Grace, thank you so much for sharing your knowledge and insight. Your attention to detail went a long way in my understanding of the Montessori method. Thank you for your patience and time, I cannot thank you enough.
To Tim Nee, Courtney Reim, and all the MTNCE staff, thank you so much for your help and guidance. Hopefully, I will be able to return to Connecticut one day and visit.
As for my future, I am getting married in October to my high school sweetheart, Molly. We look forward to celebrating with our family and friends. I will also continue to work at Holliday next year. And for those wondering, my dog, Megan, is still as cute as can be!