Hello everyone. My name is Jing (Echo) Chen, and all the children in the classroom call me Ms. Echo. I prefer this name. I graduated from MTCNE Boston area satellite primary training course in 2019.In September of this year, I completed all courses and obtained a master's degree with Montessori Concentration from the University of Hartford. I worked at Children's Own School in Winchester, Massachusetts for two years- the first year as an assistant, and the second year after finishing the training, I became a guide teacher. I like working with children, and I am sure being a Montessori teacher will be the career of my lifetime.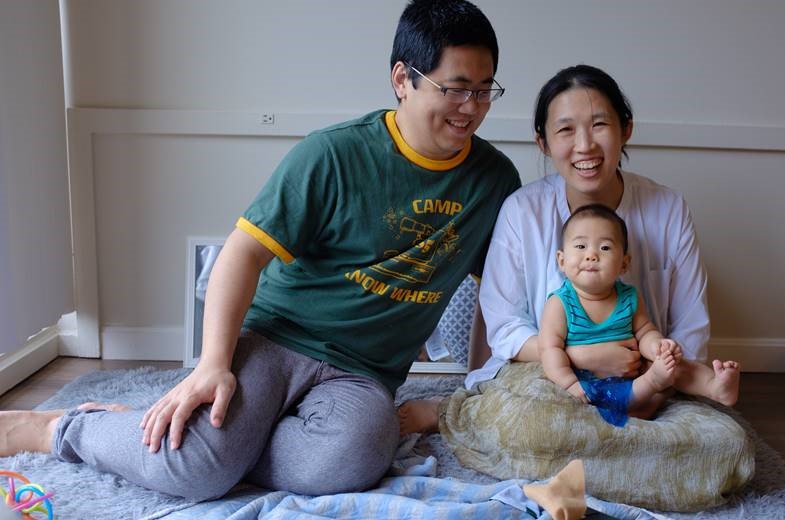 I returned to China this summer and just completed an online AMI Elementary Assistant Training course that held by AMI Beijing Training Center last month. I am always happy to study and discuss with a group of people who love Montessori philosophy. I admit now I am obsessed with understanding and leaning more and more Montessori education methods. I think I have already experienced the adult transition and hope that more people will understand and fall in love with Montessori education. I believe that Montessori education can make the world a better place.
Our family recently moved to Shanghai from my husband's hometown. I am taking care of my 10-month- old baby and plan to find a new job in a Montessori school soon.
This has been a difficult year for everyone. This reminds me that Dr. Montessori experienced two world wars, but she brought the warmest gift to all children in the world. The pandemic will end, and the best wishes to everyone.