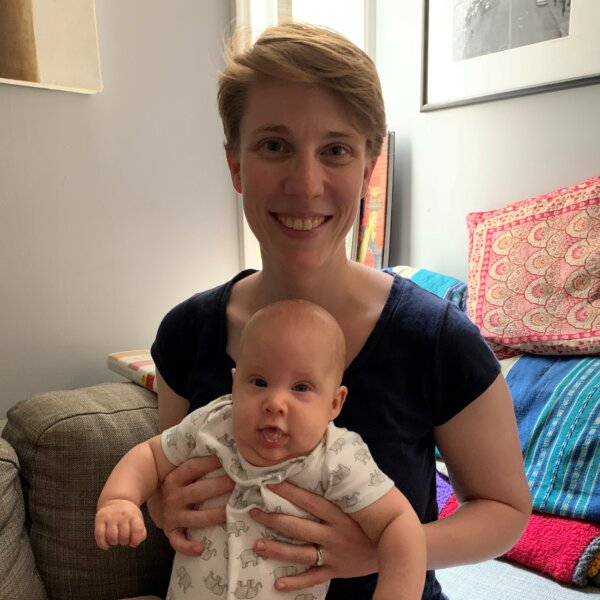 Hello! I am Hannah Richard, almuna of the 2017-2018 Assistants to Infancy satellite course in New York City. My trainer was Dora Maria Vidales.
Montessori has been a part of my life since I started as a two-and-a-half year old in Elaine Allessio's primary environment at Litchfield Montessori School in Northfield, CT. My parents fell in love with the philosophy and abided by it so much that as an upset teenager not getting what I wanted, I yelled, "oh yeah, follow the child, right guys!?" and stormed off to my room. Clearly, I didn't know anything about the concept of freedom and limits yet!
After college, I stumbled into a role as an assistant in a toddler environment and fell in love with toddlers. I took a detour, though, and went to AMI Primary training in Atlanta, GA under Joen Bettman. I have worked as a primary guide off and on since. After A to I training, I began to make plans to center my work on infants and toddlers.
Sadly, the pandemic has put those plans on hold. Happily, however, my husband and I welcomed our first child, Felicien Albert Richard, in March 2021. The knowledge I gained during my A to I training has been a guiding light both during my pregnancy and the challenging first few months of parenthood. Carrying him peacefully in his topponcino, hearing him babble to his stylized dancing figures, watching my husband chat with him on his forward-facing changing table – all of these moments and so many more have brought my albums to life and so much happiness to my family!
Wishing health and peace to all those in the greater MTCNE family!