ANOTHER DROP OF MONTESSORI FOR AFRICA
BY: ERIC BUGRI GUMAH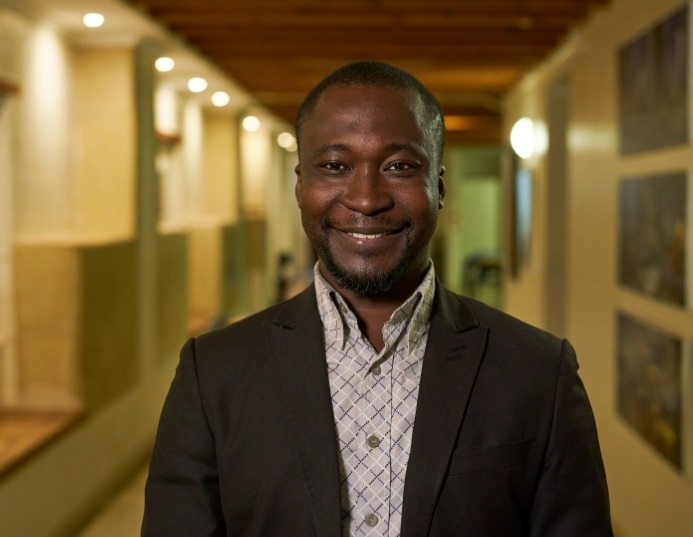 I was born and raised by two nurses in the town of Bawku in the northern part of Ghana as the first of five boys. Despite being nurses, my parents dedicated their entire working life supporting our local community through education. As a result, four out of the five boys are teachers, three of us being Montessorians.
In 1995, my parents raised funds to start a small community school. It held classes under the giant baobab tree in front of my family compound, with my uneducated grandfather as the supervisor.
As the traditional leader of the clan at that time, my grandfather saw the need for education. Hence, he gathered the clan's children under this tree for formal education. A high school graduate taught them.
They sent me to the national teacher training college to further this development. As a result, I trained as a public-school teacher after high school. I graduated in 2000 and started teaching in Gumyoko Primary School.
Friends of my father living in Germany helped him build permanent classrooms for Gumyoko Primary School. Gertrude Brodbeck thought it wise to introduce Montessori to the education of the children of Gumyoko Primary School. I was used as the sacrificial lamb to lead this course. Unfortunately, my father passed away in an accident in May 2001. I left for Germany in September of the same year.
I took the entire Montessori training in the German Language, which I spent the first six months studying. I graduated with a Montessori diploma for two to nine years in 2004 and returned to Gumyoko School with a complete collection of original Nienhuis materials, donated materials, and others self-made.
Donations funded my entire study and materials through the Protestant Church in Metzinge-Neuhausen in the south of Germany. Gertrude Brodbeck is a retired nurse who trained my parents as nurses in the Bawku Nursing Training College. She led various fund-raising activities through the church, community, family, and friends to make this a reality. She also raised funds to build more classrooms for the school, which she visited from 1996 to 2017. These donors still support the school, which is now a public school.
Upon returning to Ghana in 2004, I started an elementary class of 60 children and two assistants. I trained the assistant to take up a class next school year. She had an assistant, and I also took in a new assistant. Through this, we started more classes with locally trained Montessori teachers.
In 2008 as my hunger for more Montessori continued to grow, I discovered the Montessori Institute of Milwaukee-USA. Gertrude Brodbeck was there again to support me through my AMI Elementary Training in Milwaukee.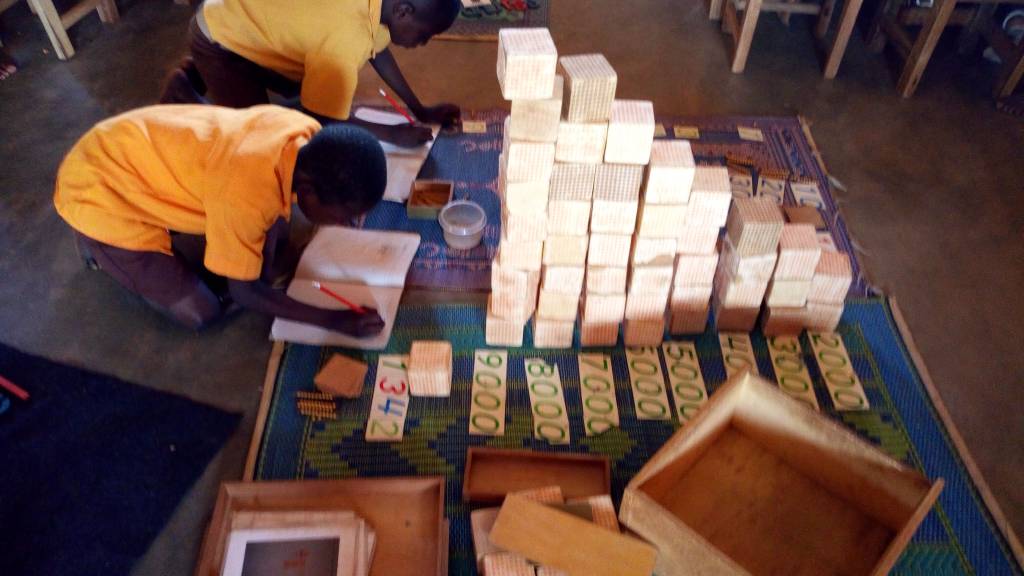 My Association Montessori International (AMI) Elementary teacher training in the Montessori Institute of Milwaukee from 2008 to 2010 was an extensive eye-opener and further enlightening my burgeoning Montessori career. After completing this training, I returned to my homeland Ghana to continue spreading the Montessori message through children's education in the Gumyok School and others.
For over a decade, my Montessori career consisted of working in various positions from classroom teacher to Principal of the Gumyoko School and other educational organizations. During this period, I was responsible for the local training, and mentoring other teachers needed to support the local Montessori work.
Over the years of working in Ghana, I have offered local training to teachers in various schools who cannot afford the fees of a teacher from overseas. I also did multiple consultations in schools. Through these activities, I fell in love with training and guiding other adults who want to become Montessori teachers.
AMI offered me the chance to help train the first set of elementary teachers for the Corner of Hope Project in 2013. I jumped for this opportunity to learn from the experienced trainers who were part of the team. It motivated me to undergo formal training to become a teacher trainer.
As part of my training, I am currently enrolled in the AMI Primary Diploma Course in The Gambia, which is being administered in partnership with Teach for The Gambia and Montessori Training Center Northeast (MTCNE).
Alongside this training, I am also taking the AMI TOT seminars, which started in March 2020 and will end in 2022. This part of my education is all made possible by the TOT Stipend program offered to me by MTCNE and through support of the Arthur Waser Foundation of Luzern-Switzerland. The Arther Waser Foundation has paid the entire fee for my online seminars that started in 2020 and MTCNE is supporting my training in The Gambia.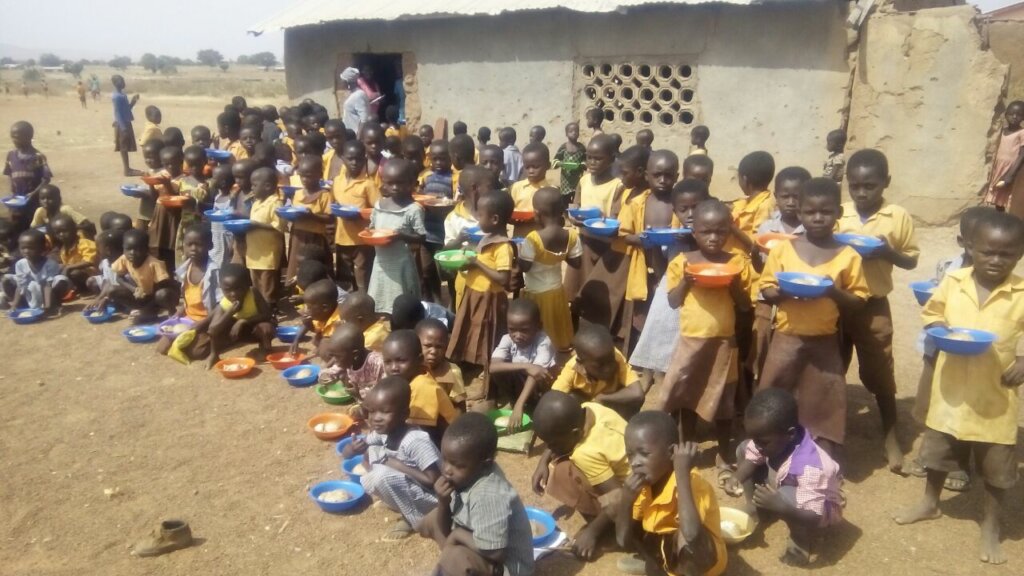 My goal is to become an AMI Teacher Trainer in Ghana, Africa, and worldwide.
My vision is to help train other dedicated teachers on the continent of Africa and the world who are interested in working with children using the Montessori philosophy through training.
Having to leave the continent of Africa to seek this training is financially impossible for many people. For this reason, each Montessori training center started in Africa will help open access to the training and ultimately serve the families of our nations. This cannot be possible without the continued support of individuals and organizations like MTCNE and the Arthur Waser Foundation.
Having leaped over mountains to get this far, I hope to offer my widow's might (little contribution) to help spread the Montessori Methodology. The journey is long and not an easy one. However, I will continue to depend on the support of individuals, organizations, and other agencies to support me navigate these waters to arrive at my destination.