Amy Woodhouse's Update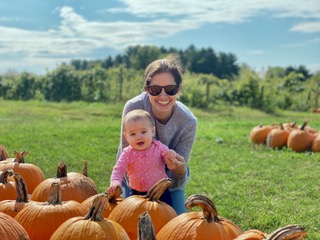 Hello, my name is Amy Woodhouse. I am a 2019 graduate of primary training from MTCNEs Boston area satellite course.
I fell in love with the Montessori Method when I began working as an assistant in the Children's House at The Montessori School of Rochester in Rochester, New York. When I began at MSR as a Teacher's Assistant, I had the opportunity to learn from a talented group of directresses. After several years as an assistant and as the afterschool program lead, I took the step to begin my AMI training in the summer of 2017. My training at the Montessori Training Center of the Northeast gave me a deeper understanding of the Montessori philosophy and the value of this approach in today's world.
Since completing my training, I have been enjoying my time in the classroom and with my family. My husband and I are fortunate enough to have our daughter, Finley, enrolled in the Nido program at MSR. It is exciting to watch her grow and learn from the world around her.