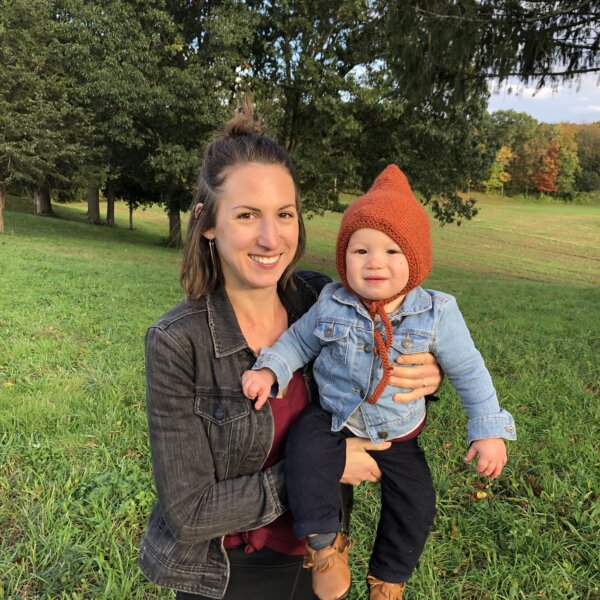 Hello, I'm Amanda Rouleau and a graduate of the 2018-20 Primary course. As with anyone who steps foot into a Montessori environment, I was amazed at what I saw and fell in love with the pedagogy. With a background in yoga and a bachelor's degree in psychology, being a Montessori teacher seemed to combine the rigors of science with mindfulness, grace, and love in a way that I was really drawn to.
I had a wonderful experience at MTCNE, feeling both challenged and inspired, and left with the tools to be a great Montessori educator. I'm the lead teacher of a Primary classroom at the Montessori School of Greater Hartford. Being a Montessorian is not just a job, but a way of life – it's a way of quietly watching the world, humbly offering a precise tool the moment it's needed, and then stepping back to allow growth to unfold.
And now, I'm watching my toddler discover the world and experiencing the 'magic of Montessori' from another angle. It's extremely fulfilling and helps me to round out my view of the first-plane child. In addition to being a passionate Montessorian, I'm an avid hiker and foodie.