AMI Assistants Training Course
Hartford  – Primary and Elementary Assistants Training Course Information
The Montessori Training Center Northeast (MTCNE) is pleased to offer the Association Montessori Internationale (AMI) Primary and Elementary Assistants Training Course directed by AMI Primary Trainer, Gretchen Hall and AMI Elementary Director, Ellen Lebitz. The course consists of class lectures, discussions and activities. Participants must also log 9 additional hours of observation in Montessori Primary and Elementary classrooms following the summer course to receive their certificate. Readings and written papers will be assigned throughout the training. Participants successfully completing the course will be awarded either the AMI Primary or AMI Elementary Assistants Course Certificate depending on the break-out track the participant chooses.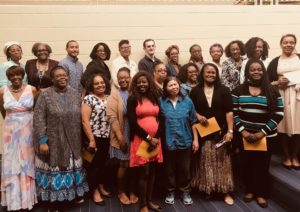 This course will:
Give you an introduction to Montessori education
Give you a basic understanding of children and how they learn
Introduce you to the Montessori classroom environment
Help you understand how adults support learning in the Montessori classroom
Introduce you to the role of the Assistant in a Primary or Elementary Montessori classroom
Give you practical guidelines on how to interact with children
Give you practical guidelines on how to support the Guide in the Primary or Elementary Montessori classroom
Dates
August 3-14, 2020, Monday – Friday 8:00am – 4:30pm
60 hours total class time plus 9 hours additional observation time.  Complete all course requirements, including the 9 hours of observation.  Certificates will be awarded upon completion of observation hours and coursework.
Tuition
Tuition for course is $900 plus cost of books.
Location
Montessori Training Center Northeast (MTCNE
Butterworth Hall
1265 Asylum Avenue
Hartford, CT 06105